International Market World
All shows and food concessions are open with limited seating to ensure social distancing. We have wide, open air aisles to help with social distancing and are cleaning/sanitizing throughout the day to ensure safety.
Hours: Friday 8:00 am to 3:00 pm, Saturday, & Sunday 8:00 am to 4:00 pm
Office Hours: Tuesday, Wednesday & Thursday 9:00 am to 4:00 pm.
Friday, Saturday & Sunday 7:00am to 4:00pm
Phone: 863-665-0062
International Market World
Invites you to visit Central Florida's most unique destination!
Explore a world filled music, food, shopping, laughter, and alligators!! Over 1200 unique vendors make up the International Market World family of shops! You are sure to find that unique treasure to take home or that gift for Aunt Lucy you've been needing! The farm-fresh produce will change your kitchen menu and the alligator show will make you change your mind about 'gators!
The International Market World Flea Market is a quick drive from anywhere in Central Florida conveniently located between Orlando and Tampa. Bring the whole family for a fantastic day at the flea market and enjoy a true piece of Americana while shopping, dining and exploring our great entertainment and shows
The 

Best

 Farmer's Market Of 

Central Florida

Is Here
International Market World began in 1981 by Vince To with his father and brother. It was originally just seven aisles. Over the years it has grown, building by building, to the 30-acre operation it is now— nearly three times its initial size. It is situated next to a farm where Vince raises buffalo, alligators, hogs, and cows. Some of these animals are then exhibited at the flea market. The live gator exhibit gives people the chance to view one of these fearsome beasts in a safe setting, and to learn how to respect them in the wild. A specialist with over 30 years of experience makes sure the gators are properly cared for while educating the public for free on the lifestyle and habitat of these native predators. The gator show was established over 20 years ago and has been a perennial favorite.

In addition to the exciting entertainment, diverse shopping, and fresh farmers' market, International Market World hosts annual events that are attended by Polk County residents, visitors from all around Central Florida, and tourists from around the world.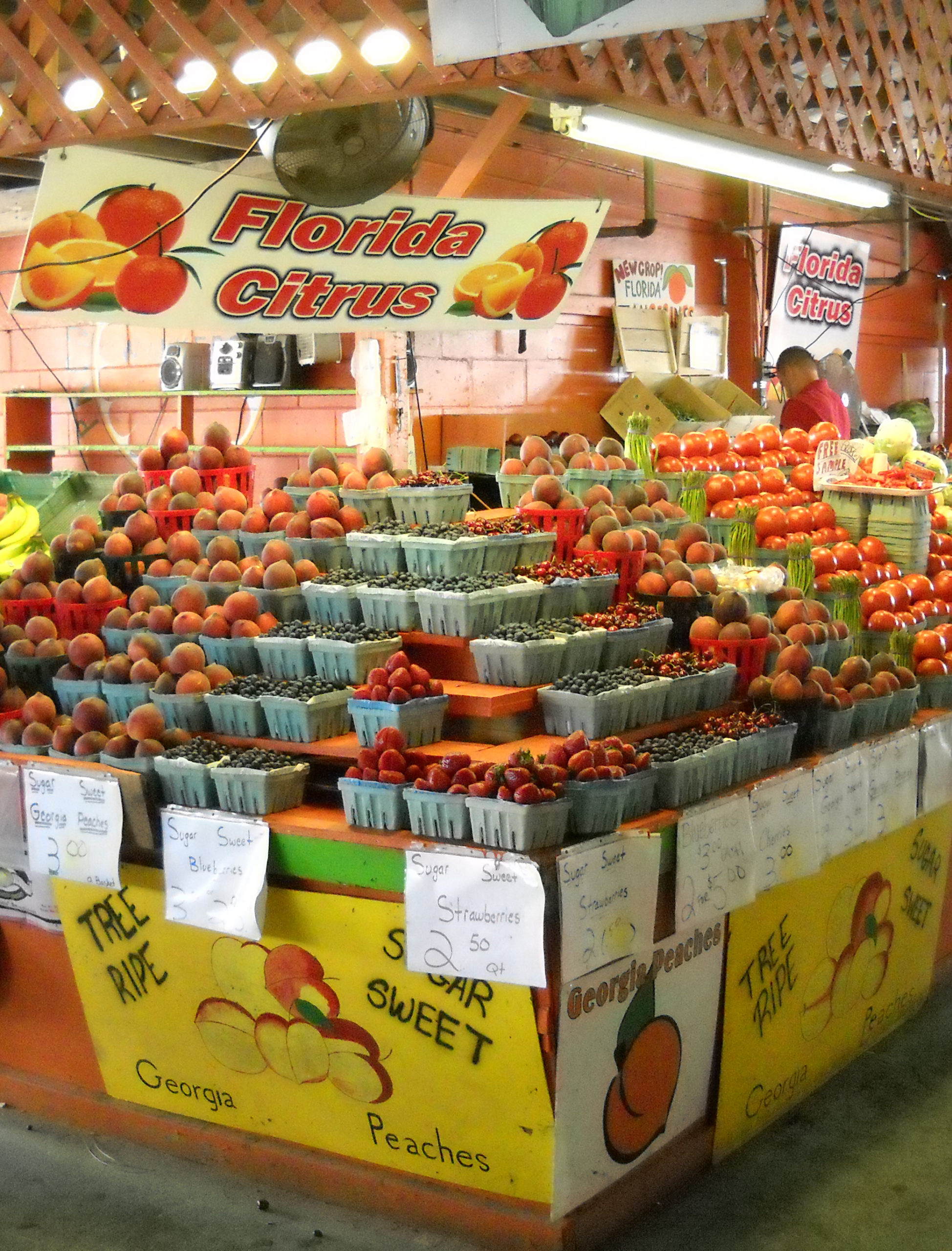 International Market World is famous for its abundance of farm-fresh produce, in addition to its fun, family-friendly activities. There is a circus twice daily on Saturdays and Sundays, at noon and one o'clock, which is free.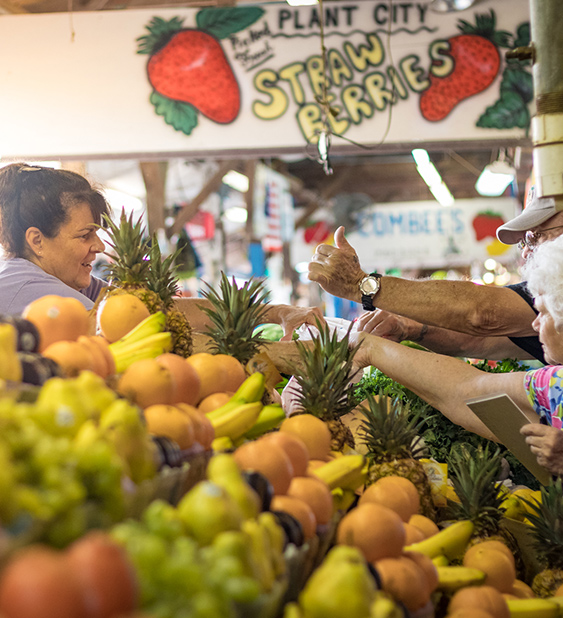 Three hundred vendors every week ensure a vast array of retail items, crafts, and food is available.
Check Our Blog For News, Announcements And More
Enjoy live music with the Country Breeze Band playing all your country and bluegrass favorites. Where: Double Dragon Restaurant located in the Big Yellow Building [...]
This one-day event showcases foot-stomping performances featuring dancers all ages. Performances take place on an ongoing basis throughout the day. Date: Saturday, Feb 12th Location: [...]
Two Big Weekends Under the Big Top Circus Tent Jan 28 -30th and Feb 4 -6, 2022 Festival Hours:  Fri-Sat-Sun 10 am to 6 pm [...]
Follow IMW On Social Media
International Market World
Take the ramp onto I-4 E (21 mi) Take exit 27 for State Hwy 570 E/Polk Pkwy toward Winter Haven/Lakeland (0.5 mi) Merge onto Polk Pkwy E/SR-570 Toll road (16.9 mi) Take exit 17 for US-92 (0.4 mi) Keep left at the fork, follow signs for Auburndale (266 ft) Turn left at US-92 (0.4 mi) Make a U-turn (0.2 mi) Arrive at International Market World 1052 US Highway 92 W Auburndale, FL 33823
1052 US-92,
Auburndale, FL 33823
Phone: (863) 665-0062
Email: imwauburndale@gmail.com